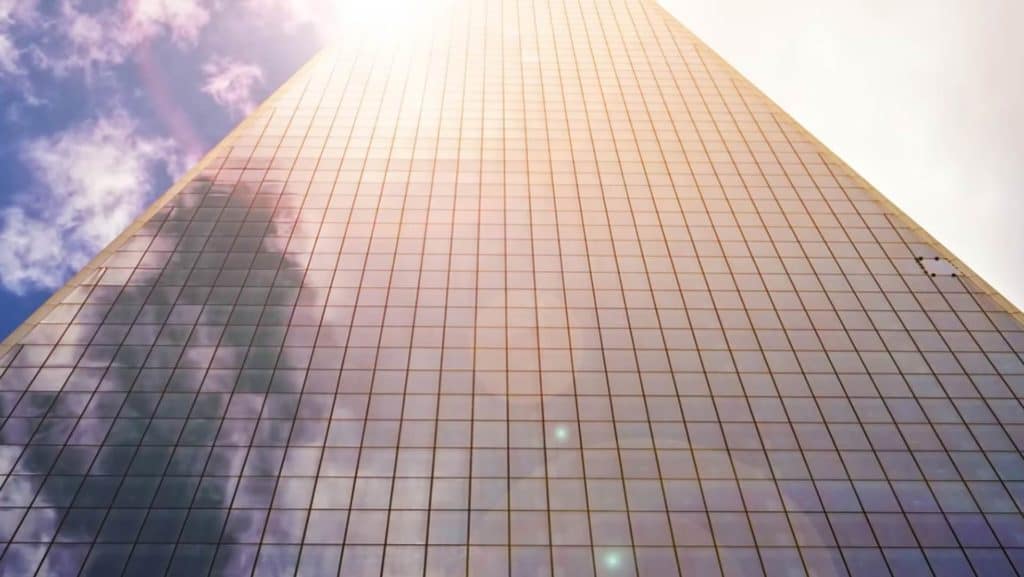 Clean Cooling Comes of Age
Phononic is bringing a thermoelectric approach to refrigeration and cooling
"One of the strongest appeals is the deflationary impact of our cold-chain solution as opposed to building massive [refrigeration] warehouses for perishable goods. … You can use our cold-chain solutions integrated into the vehicle to have that coldness or frozenness on demand, so in the retail warehousing last-mile area our end users are seeing ROIs in six to 12 months, in an industry that's not used to seeing ROIs for two to three years." Tony Atti, Phononic, co-founder and CEO
About this project: The Earth + Equity project explores the growing awareness, actions and accountability of businesses and leaders who face opportunities and challenges relating to environmental, social and governance (ESG) issues. The 52-week project will highlight what selected companies and Triangle executives are doing to address climate change, diversity, equity, inclusion and ways to maneuver the new world of corporate responsibilities.
Since day one the plan has always been to hit the Street, and rumblings of a Phononic IPO have been discussed since 2015, but now the conversation is different. Now, the company has street cred in spades, and co-founder and CEO Tony Atti is eyeing Wall Street with even more conviction that what has always been "inevitable" in his estimation is gaining widespread awareness among investors and the business community.
"We always spoke to the inevitability of solid state coin, believing it will do the same for the 200-year-old entrenched mechanical incumbents [in cooling systems] that LED lighting did in displacing the incandescent light bulb," says Atti, as he references the thermoelectric technology Phononic brings to the cooling and refrigeration industries. Addressing sustainability was not the focus when the company launched in 2008, but that's the message that has kept resonating as the productized solid state solutions played out in the marketplace.
"The technology addresses some of the world's most demanding and pressing climate initiatives. Most notably, we don't use refrigerants; instead we use a mixture of carbon dioxide and water," he says.
The result is a clean cooling system that, in a climate-challenged world, topples the competitive landscape, where legacy mechanical systems rely on toxic elements that produce global-warming refrigerants.
"The world is doing an okay job with [the greenhouse gases] associated with emissions and combustion ... but the next catastrophic battlefield is the impact of refrigerants and legacy systems," Atti says.
Fatih Birol, executive director of the International Energy Agency, expressed similar sentiments in the agency's reports on clean cooling and cooling efficiencies. "Growing demand for air conditioners is one of the most critical blind spots in today's energy debate," Birol stated. And a 2020 report published jointly with the United Nations Environment Program concluded "direct and indirect emissions from air conditioning and refrigeration are projected to rise 90 percent above 2017 levels by the year 2050."
Phononic has more than 15 million devices in the market, around 75 percent of its device deployments are to customers in Asia, almost all of its cold-chain tote solutions are to customers in North America, and licensing opportunities are being developed in the U.S. and Europe.
Going forward, Phononic is focused on those three distinct product areas: the device business, which cools optics, telecom, fiber optic and LIDAR systems; the emerging cold-chain last-mile opportunity, that provides refrigeration and cooling from warehouse to table; and the expansive licensing business, where business partners license the design and Phononic sells its semiconductor product to the partner.
"We have a remarkable opportunity in climate control where we retrofit commercial workspaces with our technology integrated into an air handling unit in the ceiling and [the partner's] large chiller on the outside of the building handles the macro heat," Atti explains.
The Phononic device handles the air conditioning on a segmented basis, and "when the two systems are married, there is tremendous savings on energy and CO2 emissions."
It's a clearly articulated go-to-market strategy, one with a disciplined focus that paves the way for an eventual Wall Street debut.
"Three years ago, we were eight miles wide and a quarter-inch deep. Our roadmap was not governed by strategic product market fit, our roadmap was governed by skeptics disbelieving us – and we were all over the map trying to prove a point," Atti says.
One proof-of-capability pilot is in process via a multi-tier partnership where Phononic serves as the design innovator and component supplier for two partners, one an HVAC company that specializes in air-handling systems, the other a larger, more integrated HVAC company that specializes in building management systems.
Although not ready to name the partners or the installation location, Atti says laboratory-based testing has shown the Phononic solution reduced emissions by more than 30 percent and the combined energy consumption by almost 50 percent. This particular project is slated to go commercially live next year.
Phononic's semiconductor device is the fundamental cooling element for of all its respective solutions, whether the individual device gets integrated into communications equipment, an HVAC system or productized into a refrigerator, freezer or tote for its recently announced last-mile, zero-emissions food delivery solution.
According to an EPA report, food loss and waste in the U.S. contributed 170 million metric tons of CO2 emissions in 2021. And the Commerce Department reported that a shortage of refrigerated shipping containers drove shipping costs up an average of 50 percent in Q3 and Q4.
"You can use our cold-chain solutions integrated into the vehicle to have that coldness or frozenness on demand, so in the retail warehousing last-mile area our end users are seeing ROIs in six to 12 months, in an industry that's not used to seeing ROIs for two to three years," Atti says.
Connie Gentry
Freelance Writer
Triangle Business Journal